Tips For Succeeding as a Real Estate Agent
Posted by Thomas "Jeff" Cook on Thursday, February 6, 2020 at 12:04 PM
By Thomas "Jeff" Cook / February 6, 2020
4 Comments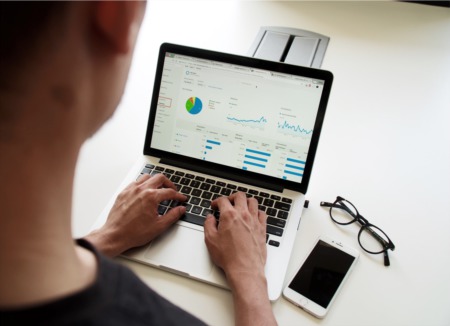 Real estate is no joke. It's challenging, competitive, and highly rewarding.
What is the secret that separates successful real estate agents from the one's just scraping by?
Real estate is a fulfilling career. It is a feeling like no other to help someone find their dream home. Real estate can also be very financially rewarding, and, the best part is, you can climb the ladder quickly if you're serious and willing to put in the work.
This article will go over the major real estate agent tips for climbing the ladder quickly and becoming a successful real estate agent.
Social Tips
Real estate has a huge social factor. This means social networking, learning to make people comfortable, and learning to make yourself comfortable.
Tentatively building your social circle is one of the best real estate tips to come out on top of your career by letting you meet more people and giving you more opportunities. The more people you know, the more potential buyers you know. You can start small with family friends, or even your doctor.
If people like you, they will recommend you to their friends. Word of mouth is huge in this industry. You need to focus on your reputation and how you want to come across to clients. Hosting lunch meetings and getting to know your clients is always a good investment.
Real estate is a very social business and ignoring this part of the job is detrimental.
One of the biggest mistakes new real estate agents make is ignoring past clients.
Real Estate Marketing Tips
Knowing how to market yourself is an absolute must for real estate agents. You want to attack your marketing from all sides. Online marketing, traditional marketing, and word of mouth marketing.
It is easier now than ever to make a professional website for cheap, and you need to have a website for your business. A website not only gives your customers somewhere to go when looking for you but also makes the first impression. Having a clean and professional website is a must.
You will want physical marketing such as business cards and posters. These will bring people to your business and let them connect with you. Another good idea is to join communities. If you focus on a particular area, start going to the community gatherings, and business meetups, and other activities like that.
Real Estate Business Tips
Organization is the key to a successful business. Having a business plan and sticking to it keeps you organized and professional. Whether you run your business yourself or partner with someone, you should always be prepared. Setting up ways to organize your spending and even keeping a list of clients new and old will help your career success immensely. If this seems daunting to you, consider taking a class in business management or getting trained by a professional. Brokerages with mentoring programs are a great way to learn the ins and outs of managing your business. There are also a lot of online courses that can help give you business real estate tips.
Another new real estate agent tip is to start building a network of referrals. This is getting contacts for people that do all kinds of different businesses for housing. Building relationships with these people can mean referral home buyers for you and good prices on renovation projects for a house and perhaps a commission for you if done right. A good example of a referral for real estate is a land and timber company like Green Hill Land and Timber.
Real Estate Market and Brokerage Tips
When starting out as a real estate agent, you will most likely need to be sponsored by a brokerage. Finding the right broker for you is essential in your future success. Look for agencies with a good reputation and good benefits, like client referrals or a mentoring program. Don't only look at reputation and success though, look for a place you feel comfortable in. If you don't like who you work with or where you work, you will have a hard time enjoying and therefore succeeding in your career. Make sure you get along with your broker and enjoy the atmosphere of the brokerage; These factors can be just as important as reputation or sales. While you should focus on picking a good brokerage, don't forget to think small. You should still focus on yourself and your career and reputation. You can research more real estate brokerage tips online for specific details on different brokerages and more.
Another major tip for real estate agents is to really understand the housing market in general and in your particular area that you focus on. You need to be tracking how the housing economy is going and whether this will affect your income, etc.
Conclusion
Succeeding as a real estate agent is not easy, but it is undoubtedly achievable. If you are someone who is serious about staking your claim in the real estate world, you will, and thinking about these real estate agent tips will help.
Understanding psychology and the social world is a major real estate tip in 2020 and will be forever. The human element to sales and specifically real estate is crucial. It is advisable to research into sociology and psychology if you are serious about improving this side of real estate.
Learning advanced marketing techniques both online and offline will push your real estate business to the next level. There are limitless techniques that you can find all over the web.
Grasping the real estate market and industry as a whole can not be understated either. Learn about the major brokerages in the industry and their benefits and costs. Keep an eye on the housing market. All these things are invaluable to a successful career in real estate.